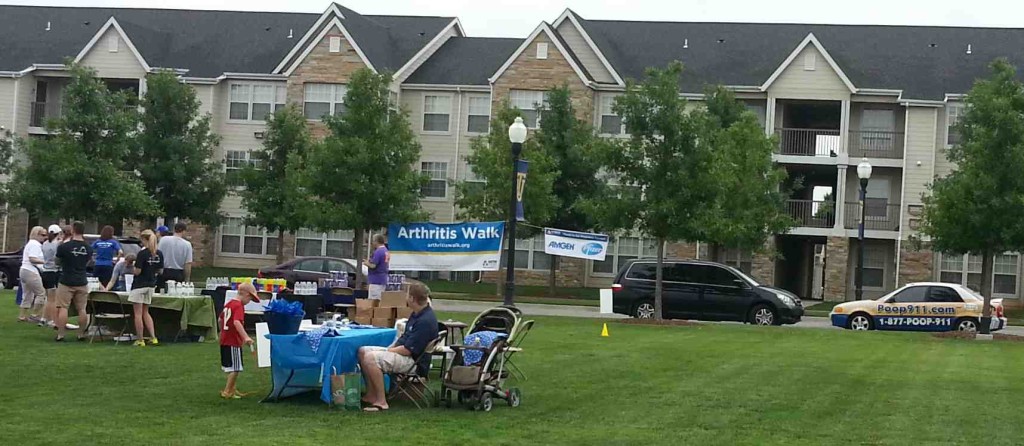 What a beautiful morning for a walk with your pup for a good cause! June 1st, 2013, hundreds of walkers and their canine companions descended upon TU campus for a jaunt around the "New U" entrance, and to raise money to help fund arthritis research and treatment. Those battling arthritis and in attendance ranged in age from toddler to grandparent, and from human to canine. National sponsor, Massage Envy, set up mobile chairs for free massages so walkers could relax and enjoy a pit-stop :-) Organizers put together raffles, games, and a silent auction – including a signed Kevin Durant jersey, a plethora of spa getaways, and the best of all, Poop 911 gift certificates!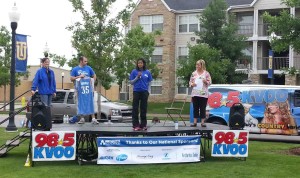 Supporters In Attendance
Supporter Good Shepherd Veterinary Hospital was represented by Dr Kevin Long, reminded attendees that dogs get arthritis too and that "weight control and good activity are the simplest, cheapest, and most effective way to increase the health of your best friend." Unfortunately, due to multiple volunteer illness, the SPCA wasn't able to join the festivities with their mobile adoption unit. Local celebrity and dog-lover, Cindy Morrison, MC'd while her family (including descendents of the eminent Rin Tin Tin, Pax and Nika) enjoyed TU's welcoming green area. All-in-all, canine companions definitely made a strong showing at the day's event.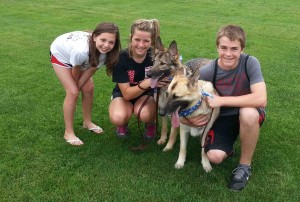 The message of the day was health and quality of life. Supporters Redbud Physical Therapy had a strong showing with dozens of walkers and let people know that their aquatic therapy is an effective, fun, and low impact way to stay fit and strong. While water may be a low-tech solution for arthritis sufferers, supporters Donna and Michael with CryoSpa at 101st and Memorial is anything but. Using a full-body immersion in a liquid nitrogen sauna, cryo-therapy has been featured on Dr Oz as a treatment to reduce inflammation and pain – conditions with which arthritis-sufferers are all too familiar.
Wrapping Up
The walk being over, the silent auction wrapped up with frantic bids, non-winning raffle tickets were discarded, and an altogether excellent feeling of a morning well-spent pervaded the area. We look forward to participating in next year's Arthritis Walk and seeing how people and their pups can continue to fight the good fight against this debilitating affliction.